So a bit of back story. I was at work today and around 11:15 am I did my usual LKQ inventory look up and seen this
So I cashed in a few hours of sick time and was on the highway by 11:30 am to jump on it b4 anyone could touch her.
I get there and the only thing missing is the steering wheel andthe beautiful 3300 untouched and ready for my wrenching.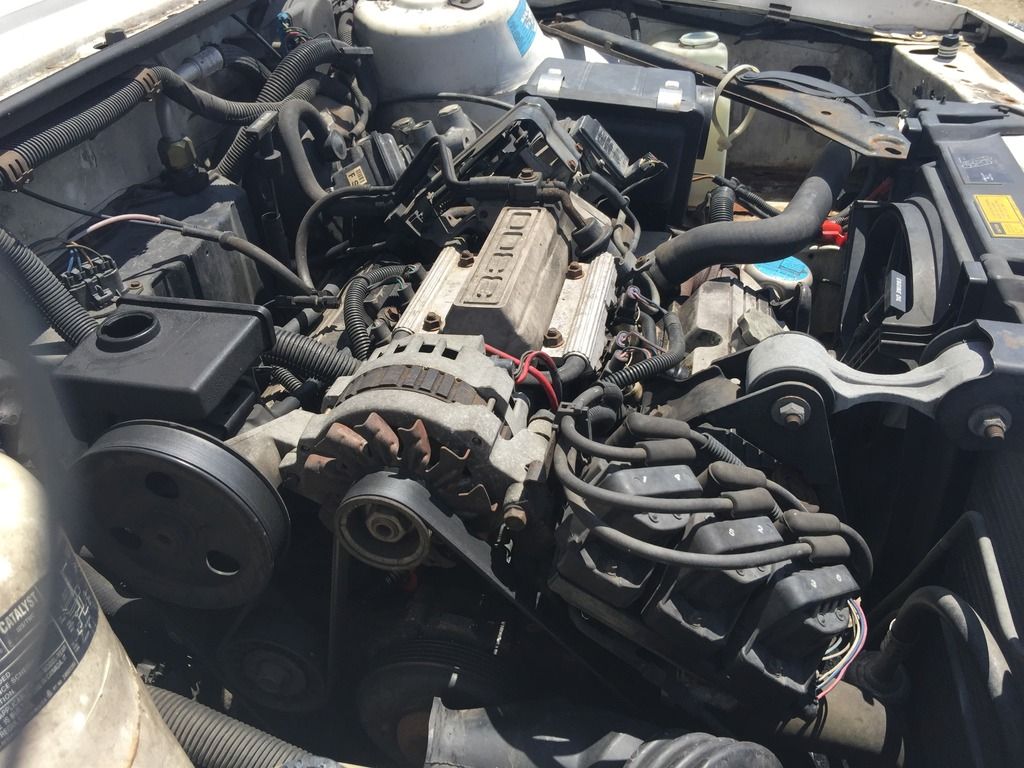 She only had 100k on her and spider webs all over, no warped dash and the plastic on dash was wasn't even broken. I believe she was garage kept. But time was VERY limited so I had to grab what I went for and book. First thing I did was call Keith to figure out how to get the fuel injectors off.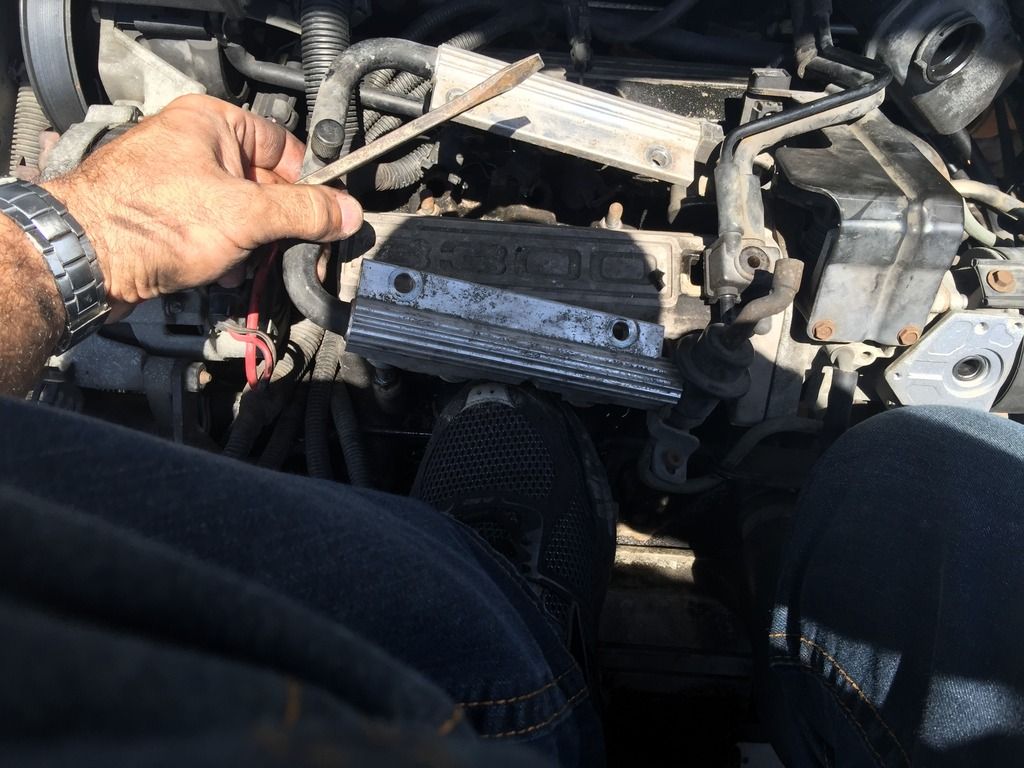 The car was very high so I had to get in there.
SUCCESS!!
After that I got the coils and that thing they sit on. The rest is here in a pic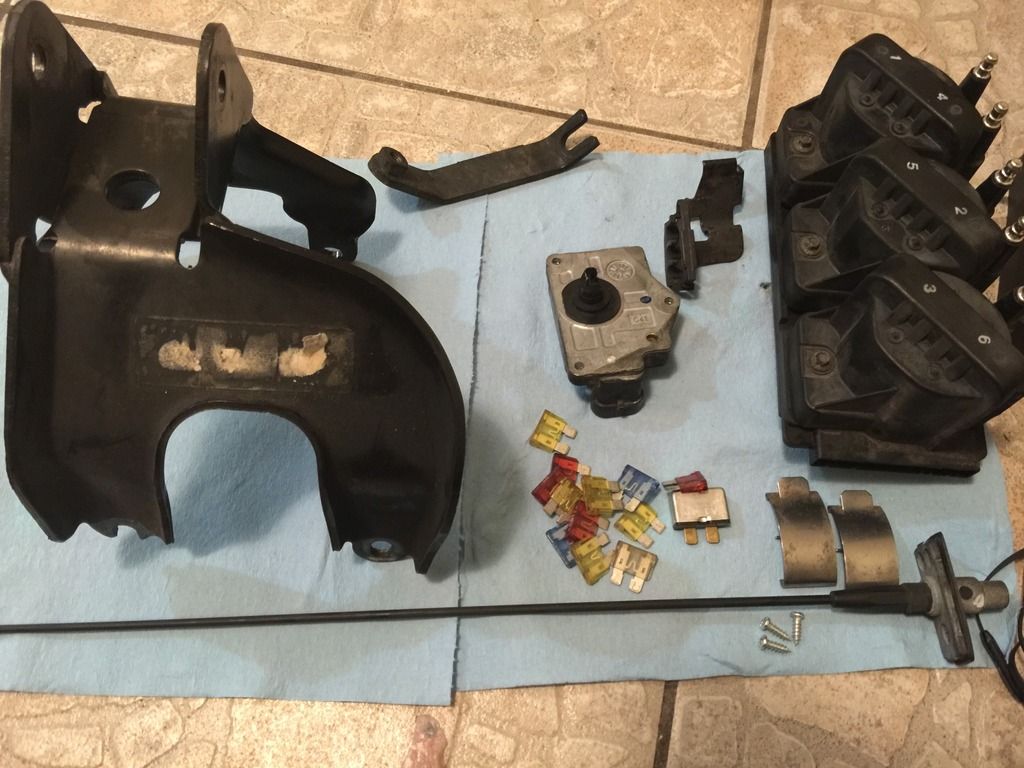 This was right next to her as well but wasn't 100% sure on what I could grab in the time I was working with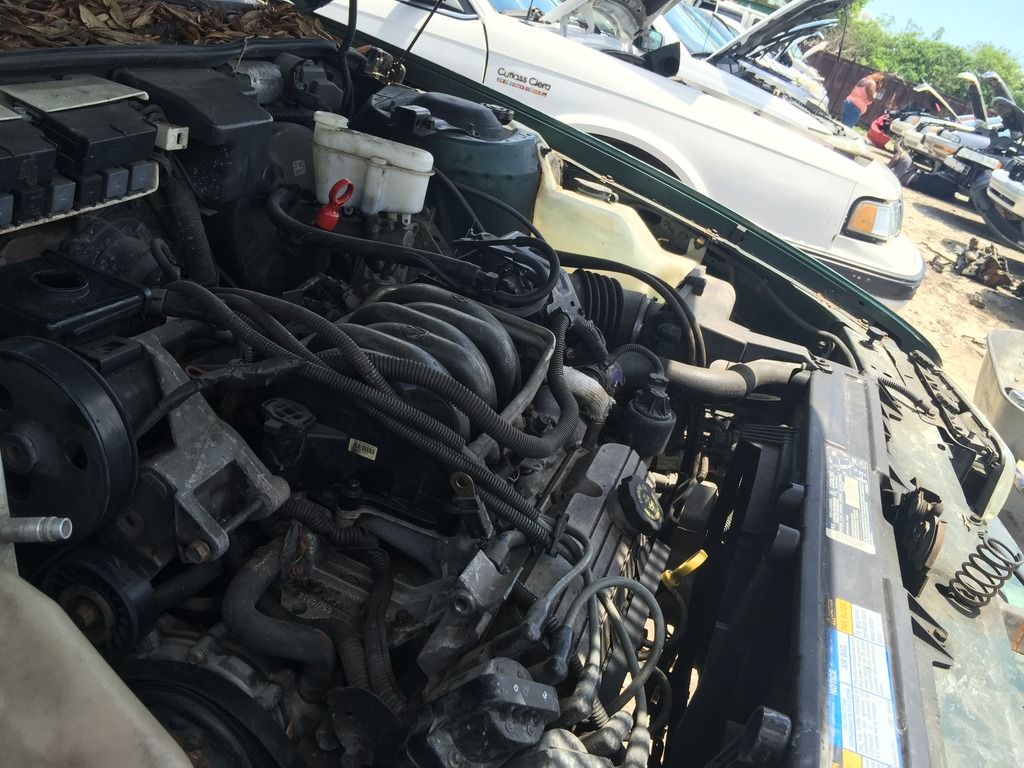 That motor mount bracket is to replace the piece I have left, someone cut it off before I bought the car I figured it will be better for the car having the whole thing
Well time for check out! I lay my harvest on the counter and all is well because I'm at 34 bucks and the only thing left to add is the injectors. They gotta be 3-4 bucks each at least right? Nope! Those 6 injectors ran the bill up to $132.00 I was shocked!
It's my first time going for injectors so maybe I shouldn't be surprised but to me it seems way to expensive; needless to say, they were left behind.
I don't "need" anything I bought today I just want to collect a few things I see fellow forum members grabbing in there yards.
I'm on the PM train and also don't believe luck comes without preparing and opportunity as Earl Nightingale would say.
Anyway if you guys feel the same about a few items in your yards I would definitely like to hear about it. Just thought I would share.
boy oh boy this whole situation made me want to wear my grandpa knee high socks and walkout with 12 injectors next time as payment for my sorrows lol