So, what comes in the box? How does it compare?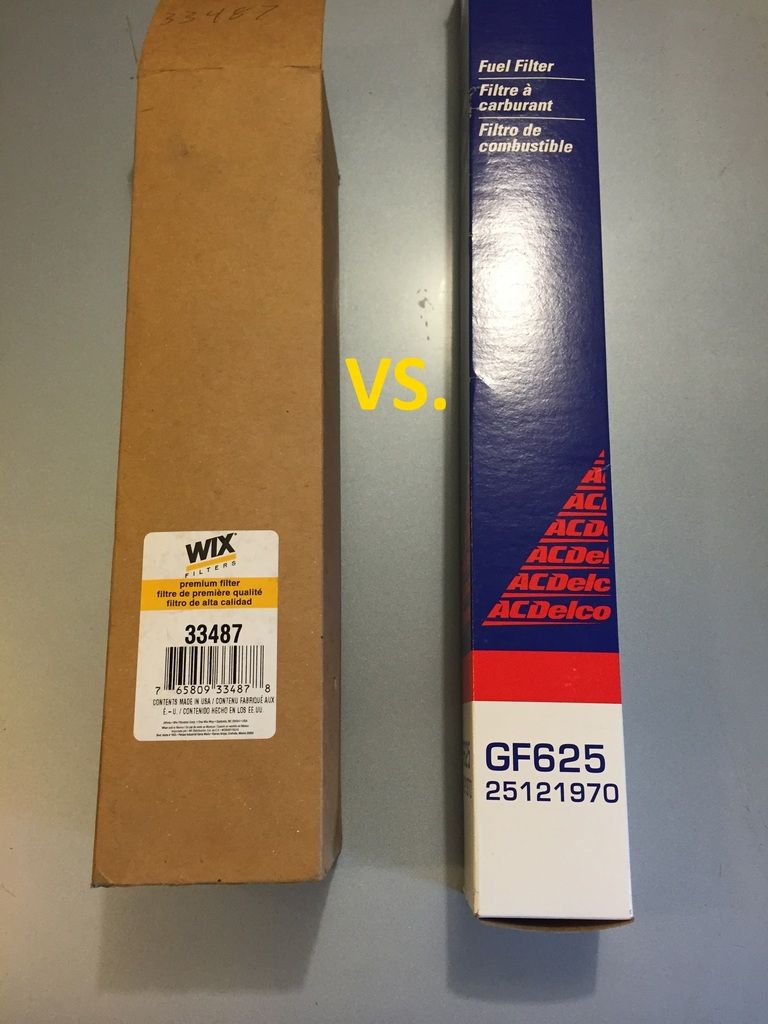 By lost my filter "in plain sight" this weekend (it was sitting on the roof of the car...). So, I bought another one. I went to the AC Delco parts distributor in the area, and they handed me a "Pronto" fuel filter. "No thanks," I said. I went to O'reilly's and they sold me a Wix.
Here are AC Delco, Wix, and OEM:
Here's a close up of what came out of the car from the factory, it appears to be plastic, which might not be a bad thing up north:
Here's the AC. No caps to keep the grit out while installing. Made in USA though:
Here's the WIX. Also made in USA. Seemed sturdier, had caps, bracket, and a fuel warning label. Nice touch. All the little things added up. This was my choice:
One more thing, the documentation: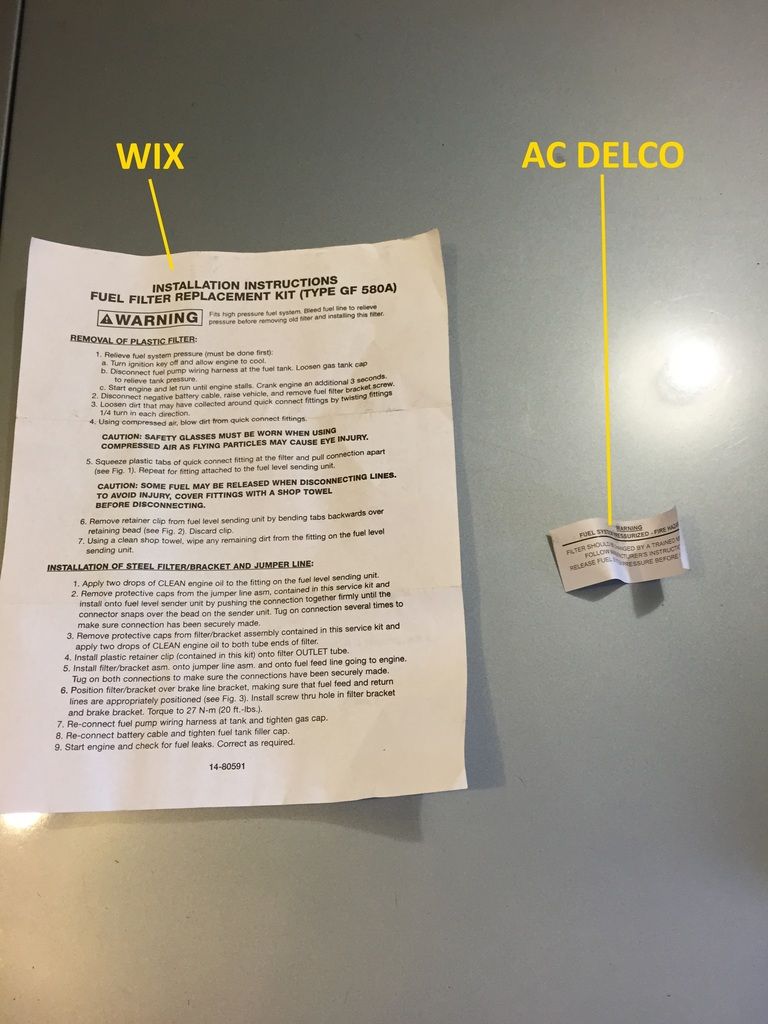 One footnote: This is what the FSM says about the Fuel Filter: "Periodic replacement of the fuel filter is not required" Page 0B-11, 1996 A-Platform, GMP/96-A-1, Book 1 of 2.
Ken T.