Last week, I was driving my 87 Buick Park Avenue coupe, when it started making a hideous noise. Some lame loser had the gall to tell me "Hey! You blowed your motor up! You ain't got no oil left!" when I pulled into a store.
The problem was, in reality, a failed harmonic balancer. Starting in 1987 through the end of the production run, the 3.8L / 3800 engine had a rubber torsional damper in the harmonic balancer. If this rubber tears, the steel parts of the balancer will hammer against each other. This raises a TERRIBLE clatter. I repaired it today and made a video showing the troubleshooting process, repair, and a complication I had.
The complication was possibly specific to the Park Avenue, and may not affect the A-Body cars.
The 3.8 and 3300 engine have a balancer which can fail in this manner, so I want to post this here to share it.
https://youtu.be/V5LpYFT4TUw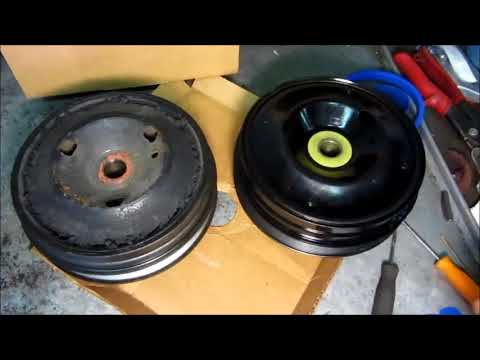 Sincerely,
David